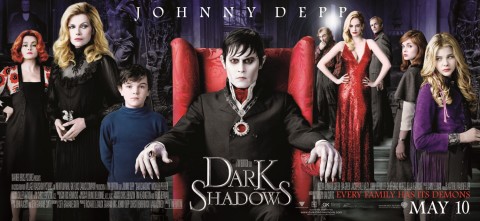 A remark of a 1960s tv show by the crazy Tim Burton.
You will know you are watching a Tim Burton film.  He really hasn't done a "Bad" movie in a while, they are well-done and very watchable.
BUT it rubbed me the wrong way, like most Tim Burton masterpieces after Sleepy Hollow do.  Flat, formulaic tone-style that relies on make-up and sets to add the dimension the story and characters lack.